May 20, 2013
Police are still investigating a hit-and-run bicycle accident near Kenmore Square that killed an MIT professor this weekend.
Kanako Miura, 36, a native from Japan and visiting professor at MIT since 2012, was struck and killed by a truck while riding her bike at the intersection of Beacon Street and Baystate Road around 3:30 p.m. on Sunday.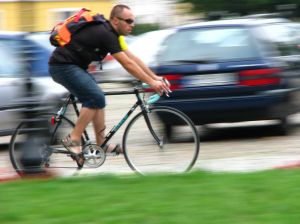 The truck fled the scene. Police say they are looking for a garbage truck that was possibly involved in the accident.
Bikes are considered a way of life in the city, but residents say that the area around Boston University is especially dangerous for anyone including cars and pedestrians, with accidents occurring at an average rate of two to three times per week.
Since 2007, Mayor Thomas Menino has strove to make Boston a more bike-friendly city by implementing more infrastructures such as bike lanes and bike paths to support more cyclists as well as installing the Hubway bike share program. In 2011, Boston was rated one of the safest cities to ride in in the United States, and this year, Cambridge received a Gold-Level rating for being one of the most bicycle-friendly communities in the nation.
Still, with more riders on the road today than ever before, the city is faced with the challenge of how to prevent more accidents from occurring. In a report published by the City of Boston in correspondence to Bike Safety Month, the Boston Police Department reported a bike ridership increase of 28% (56,000 trips per day) as well as a 2% increase in accidents (488 in 2012) since 2010. In more than half of the bike accidents reported, the cyclist was not wearing a helmet.

Continue reading "Investigation Continues in Fatal Boston Hit-and-Run Accident Involving MIT Professor" »