Worcester police are investigating a fatal pedestrian accident that left a 67-year old man dead last Friday night.
The victim's neighbor, Christopher Maider, found the man lying face down in the road around 9:30 p.m. Friday. Police said the victim was crossing the road when he was struck by a 63-year-old female driver. He did not cross at a crosswalk, however. The female driver did stop, and no charges have been filed since the incident.
According to Maider, the street where the incident took place is especially busy, and he said he doesn't feel safe walking down that street.
"If I went to this crosswalk and stood there, nobody would stop, which is the motor vehicle law. You see somebody in the crosswalk, you are required to stop; that's the law. That'll never happen here," Maider said.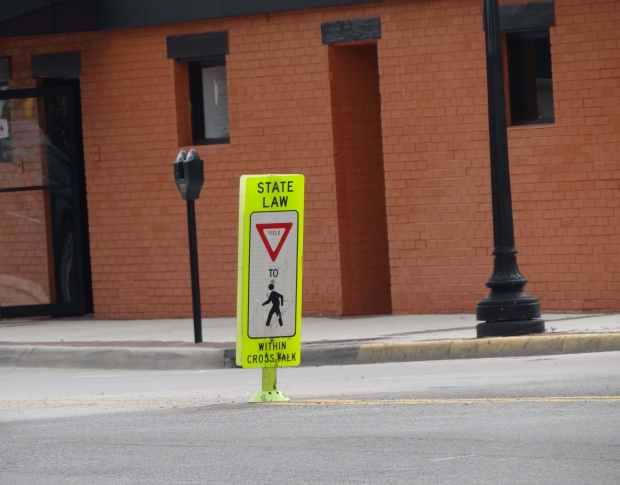 Sadly, this incident marks the third pedestrian fatality in the city of Worcester, alone, and it serves as a grave reminder to both pedestrians and drivers to be vigilant and safe on the roadways.
Pedestrian accidents account for more than 13% of all traffic fatalities. Pedestrians also make up 3% of all persons injured in motor vehicle accidents. The National Highway Traffic Safety Administration (NHTSA) estimates that a pedestrian is injured every eight minutes and one pedestrian dies every two hours as the result of a traffic accident in the United States.

Who is at risk?

According to the CDC, elderly individuals accounted for 19% of pedestrian deaths and 11% of all pedestrians injured in 2010. 20% of children between ages 5 and 9 killed in traffic accidents were pedestrians. Unsurprisingly, alcohol-impairment (either for the driver or for the pedestrian), was reported in 47% of the motor vehicle accidents that resulted in the death of a pedestrian. Of the pedestrians involved in these accidents 33% had a blood alcohol concentration (BAC) that was over the legal limit.
How to prevent pedestrian deaths caused by traffic accidents
Pedestrians can do their part to keep themselves safe by:
o wearing bright or reflective clothing and carrying a flashlight when walking at night.
o walking on sidewalks whenever possible and walking against the traffic when there are no sidewalks.
o crossing at designated crosswalks whenever possible.
Drivers can prevent pedestrian accidents by:
o yielding to the right-of-way to pedestrians crossing streets in marked or unmarked crosswalks.
o yielding to pedestrians while turning at intersections or onto another street.
o being vigilant and aware of pedestrians walking at night, when it is dark out.
Pedestrians are extremely vulnerable because they have no physical barriers to protect themselves when they are hit by a car, truck, or any other vehicle or object on the road. The streets of Boston especially, as well as surrounding Massachusetts communities are filled with activity and traffic that pose serious threats to pedestrians' safety. Injuries from a pedestrian accident can include broken bones, severe cuts and bruises, skin burns, spinal cord injuries, brain injuries, and even death.
When a pedestrian is involved in an accident, there are a number of legal implications that can complicate a person's recovery. Victims may wonder who is responsible for paying medical bills, lost wages, and what to do if the accident was a hit-and-run. All of these concerns can be handled by the help of an experienced Boston Pedestrian Accident Attorney, at the law offices of Altman & Altman. Our seasoned attorneys have nearly 50 years of experience litigating these types of accidents and we have all of the necessary resources to achieve the highest possible settlements for clients. If you or someone you love was the victim of a pedestrian accident, call the offices of Altman & Altman to schedule a free initial consultation. Our lawyers are always available to answer any and all of your questions.
Original Article from NECN.com