Police in Plymouth have cited texting while driving as the cause of a crash that left two teens injured early Tuesday morning.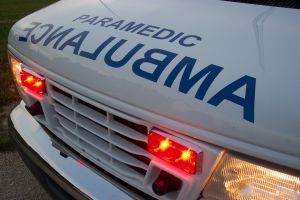 A 19-year-old Manomet woman and her 18-year-old brother were struck head on by another vehicle while they were traveling on State Road shortly after 1 a.m. on Tuesday. The other driver, identified as a 19-year old man from Plymouth, strayed into the other lane and caused the crash near Melix Avenue. Police said that the 19-year-old male had been texting before the accident, and he was cited on charges of driving to endanger, committing a marked-lane violation, and texting while driving.
The brother and sister were taken to South Shore Hospital in Weymouth with serious, but non-life threatening injuries. The male driver was not injured in the accident.
Texting and driving has become a serious epidemic in the United States, not just with teenage drivers but with seasoned drivers as well. According to the Center of Disease Control and Prevention, about 20% of all car accidents are caused by distracted driving. In 2011 alone, 3,331 people were killed and 387,000 were injured as the result of distracted driving.
Massachusetts has a zero tolerance policy when it comes to texting and driving. Though individuals over 18 are allowed to talk on a cell phone while driving, all drivers, no matter what age or what type of license they carry, are banned from text messaging while operating a motor vehicle.
Drivers speaking on a cell phone are 4 times more likely to cause an accident. A person who is texting while driving is 23 times more likely to get into an accident than someone who is not distracted. According to the Ad Council, 5 seconds is the average time a person's eyes are taken off the road while texting. At 55mph, that's the equivalent of driving the length of an entire football field while blindfolded.
Texting is not the only type of distraction drivers can engage in while driving. Rather there are three types of distractions:
• Visual: taking eyes off of the road • Manual: taking hands off of the wheel • Cognitive: taking mind off of driving
Some common examples of distracted driving include:
• Cellphone or smartphone use • Eating or drinking • Talking to passengers • Daydreaming • Grooming • Reading, including maps • Using a navigation system • Watching a video • Adjusting the radio
Many states have legislated laws that ban texting and have adopted graduated licensing systems to prevent and raise awareness of distracted driving. However, the best way to decrease and prevent distracted driving accidents is for drivers to avoid distractions altogether. Distracted driving accidents are almost 100% preventable.
If you or a loved one were the victim of a distracted driving incident, call one of the experienced Boston Car Accident Attorneys at the law offices of Altman & Altman, LLP. Car accidents can happen at any time, and we understand that our clients have many concerns after an accident such as, who may be responsible for paying medical bills, how to collect lost wages, and how to file a claim against the responsible party. Our lawyers have nearly 50 years of experience handling car accident cases and we have the knowledge and resources to help our clients achieve the highest possible settlement for their claim. If you have been injured in an accident, call our office today to schedule a free initial consultation with one of our lawyers. Our staff is available around the clock to help you answer any questions you have regarding your case.