Lawmakers in New Hampshire are considering changes to traffic laws after an unlicensed driver killed two cyclists just hours after she had been pulled over for speeding.
Darriean Hess, 19, was charged with two counts of negligent homicide after she plowed into a group of cyclists, fatally injuring two Massachusetts women, and seriously injuring two others. The cyclists were taking part in an annual charity ride along the New England coastline.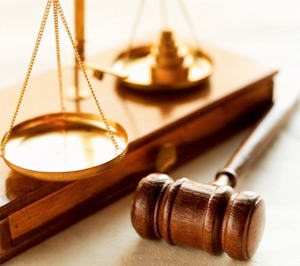 According to police reports, Hess had been stopped on the same road eight hours prior to the fatal accident and had been ticketed for speeding and driving without a license. The officer who had previously pulled Hess over had required her to wait for a licensed driver to pick up her and the vehicle she was driving. Hess is being held on $50,000 bail.
Under the current New Hampshire law, a driver may be charged with a misdemeanor only if he or she has already been cited for operating a vehicle without a license. Representative Renny Cushing, D-Hampton, has filed a bill that would make any violation committed by an unlicensed driver an automatic misdemeanor. If the new bill passed, police would have the option of arresting the driver or issuing a summons. The bill was submitted to New Hampshire police for their recommendations, but no other information on its progress is available.
According to Massachusetts General Laws, Chapter 90, Section 23, a person who is found driving while revoked, suspended, or otherwise unlicensed, may be subject to a fine from $500 to $1,000, and imprisoned for not more than 10 days, for the first offense. Subsequent offenses may result in 60 days to one year imprisonment as well as possible extension of suspension of license for an additional 60 days to one year.
While bike riding is a popular mode of transportation, especially in urban areas of Massachusetts, is can be extremely dangerous. According to the Centers for Disease Control and Prevention (CDC), more than 700 people are killed in bicycle accidents and another 500,000 people are treated annually for bicycle-related injuries. While wearing a helmet can prevent some injuries to the brain, bicyclists are still extremely vulnerable and susceptible to suffering other types of serious injuries, such as neck and spinal cord injuries, broken bones, and even death.

The aftermath of these types of accidents can be devastating physically, emotionally, and financially to victims and their families. Victims of bicycle accidents are often left wondering who is responsible for paying medical bills, lost wages, and any other pain and suffering resulting from the accident. Enlisting to legal expertise of an experienced lawyer is most advised after being involved in a bicycle accident.

At the law offices of Altman & Altman, LLP our seasoned Massachusetts Bicycle Accident Attorneys have been handling all types of bicycle accident cases for nearly fifty years. We realize that no case is the same, and we have decades of experience dealing with insurance companies and recovering damages for medical bills, lost wages, pain and suffering, and any other costs associated with a client's accident. We understand the emotional toll an accident can cause and we practice with the utmost sensitivity and professionalism, while aggressively advocating on our clients' behalf. If you or a loved one was the victim of a bicycle accident, do not hesitate to contact one of our attorneys. Our team of attorneys is available around the clock to answer any questions you may have about your case, and all initial consultations are free and confidential.