The parents of a University of Northern Colorado student who died last week while texting and driving, are hoping that a photo of the text he was sending just before he crashed, will remind other drivers to put the phone down while behind the wheel.
"In a split second you could ruin your future, injure or kill others, and tear a hole in the heart of everyone who loves you," the victim's mother, Sharron Heit said.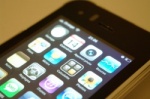 Alexander Heit was responding to a friend's message when he drifted into oncoming traffic, jerked the wheel of his car, and then went off the road, rolling his car. Heit never sent the message and a screenshot from his iPhone was published to serve as a stark reminder of the dangers of distracted driving.
MA Laws
Massachusetts has a zero tolerance policy when it comes to texting and driving. While individuals over 18 are allowed to talk on a cell phone while driving, all drivers, no matter what type of license they carry are banned from text messaging while operating a motor vehicle.

Facts about Distracted Driving
Distracted driving accidents account for one fifth (18%) of all motor vehicle collisions in the United States. In fact 3,331 people were killed and 387,000 were injured in 2011 as the result of distracted driving.
A person who is texting while driving is 23 times more likely to get into an accident than someone who is not distracted. According to the Ad Council, 5 seconds is the average time a person's eyes are taken off the road while texting. At 55mph, that's the equivalent of driving the length of an entire football field, blind!
Texting is not the only type of distraction people face while driving. There are actually three types of distractions:
• Visual: taking eyes off of the road • Manual: taking hands off of the wheel • Cognitive: taking mind off of driving
Examples of Distracted Driving:
• Cellphone or smartphone use • Eating or drinking • Talking to passengers • Daydreaming • Grooming • Reading, including maps • Using a navigation system • Watching a video • Adjusting the radio
While many states have legislated laws that ban texting and adopted graduated licensing systems to prevent and raise awareness of distracted driving, the best way to decrease distracted driving accidents is for drivers to avoid distractions altogether. Remember that distracted driving accidents are almost 100% preventable. With the warmer weather now in season, foot traffic and bicycle traffic is increasing, and the need for full attention is crucial in the prevention of accidents.
If you're a parent with teenagers, speak to them about the dangers of distracted driving, and set a good example while you're driving by not answering or making phone calls, or text messaging. Install applications to your cellphone and theirs such as AT&T Drivemode, which automatically disables incoming and outgoing calls, text messages, and web browsing.
Original Article from: Boston.com
Information in this article taken from: CDC, Nationwide Insurance, Ad Council