It's a statement that's engrained in every driver's head: "Don't text and drive." While Massachusetts and nearly every state across the nation have imposed laws against texting or using a cell phone while driving, one New Jersey state appeals court, has developed a new addendum for people who text drivers. Under this addendum, people who knowingly text a person who is driving, may be held liable if the driver causes an accident.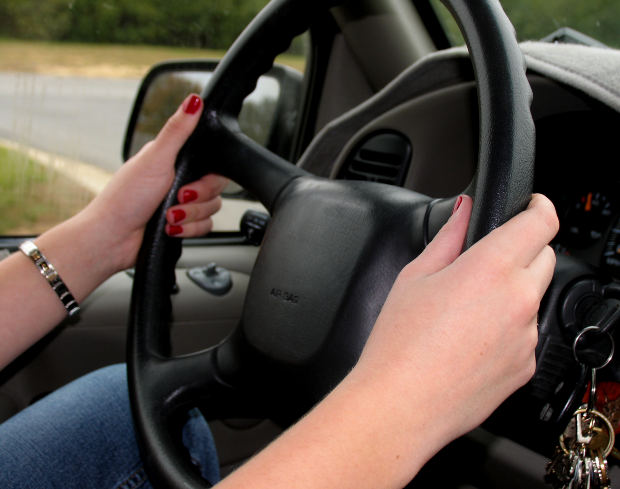 The idea may seem farfetched to some, but in fact, a couple from New Jersey used the notion as grounds for a lawsuit they filed against two teenagers. In 2009, the couple Mr. and Mrs. Kubert, were struck head-on while riding a motorcycle by then-18-year-old Kyle Best. Best was behind the wheel of his pickup truck while travelling down a rural highway road, when his friend Shannon Colonna, sent him a text message. Upon opening the message, Best's truck crossed the center line and hit the Kuberts causing, in what court documents described as, a gruesome accident.
Both the Kuberts lost their legs in the accident. According to police and court documents, immediately following the incident, Best called 911, hung up, and then continued to receive at least two more messages from Colonna.
The Kuberts sued Best, but they also included Colonna in the lawsuit. To the Kuberts, had it not been for Shannon Colonna's texts, Kyle Best would not have been distracted. They concluded that she was also responsible for their pain and loss. Though the Kubert's initially lost against Colonna, they appealed the court's decision. Their attorney, Stephen Weinstein argued that Colonna was "electronically in the car with the driver" and could essentially be treated like someone sitting next to Best, willfully distracting him. Despite the argument's being unlikely to work, three New Jersey judges agreed with it – in theory.

"We hold that he sender of a text message can potentially be liable if an accident is cause by texting, but only if the sender knew or had special reason to know that the recipient would view the text while driving and thus be distracted," the judges contended.
Colonna was eventually acquitted though, as the judges could not find evidence that she knew Best was driving at the time she was texting him.
The case has drawn reaction from many New Jersey residents as well as Governor Chris Christie, who found the argument to be "absurd," stating that it is the driver who is ultimately responsible, not the person sending the texts.
The New Law
Since the Kubert's accident, New Jersey has implemented a new law based on the Kuberts as well as others who were killed or maimed by texting motorists. The "Kulesh, Kubert, and Bolish's Law" criminalizes distracted driving. Fines for bodily injury accidents run up to $150,000 and drivers could go to jail up to 10 years.
Massachusetts Law
Texting and driving accidents have become more and more prevalent as technology continues to be integrated into our daily lives. While Massachusetts has not passed legislation as severe as New Jersey, there are still laws against cell phone use in the car. In 2010, Massachusetts Governor Patrick signed a new law making it illegal for any operator to use a mobile cell phone or handheld device to manually compose a text message or access the internet. The new law does not ban the use of cell phones to make phone calls, except to operators under the age of 18.
Any individual who is caught violating the law is subject to fines, and for those under 18, license suspension. Fines for this law start at $35 for a first violation and increase for any violations thereafter. First offenses for individuals under 18 include a $100 fine, a 60-day license suspension, as well as an "attitudinal retraining course."
What to Do If You Are Injured in a Texting and Driving Accident
If you or a loved one was the victim of a distracted driving incident, you may be entitled to compensation for your injuries. At the law office of Altman & Altman, our seasoned Boston Car Accident Lawyers understand the stress being in an accident causes, and we have both the knowledge and experience to help you file a claim and help you get the compensation you deserve. Upon evaluation of your case, we will determine whether you have grounds to file a claim for any injuries you sustained or any property damaged caused by the accident. Call or email our office to schedule a free initial consultation with one of our attorneys today. We are available day or night to handle any questions you have about your case.